April 19, 2011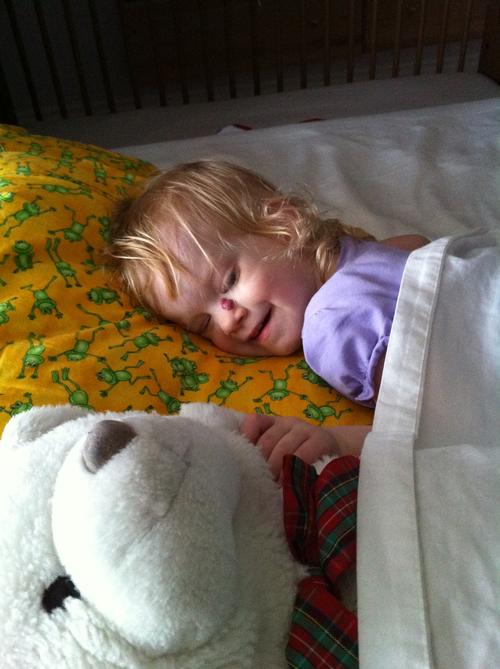 When Elizabeth is falling asleep and has been told that it is no longer nursing time, she sometimes asks to hold hands. "Hold the hand, Mommy-dear, hold the hand"
The other day, she was pretending to have a nap with Teddy and Daddy. "Teddy", she said. "Hold the hand. Daddy, hold Teddy hand."
1
On April 30, 2011 at 01:19 am
Stephanie
said:
How sweet is she? Very!



I haven't limited nursing at bedtime yet, but I'm leaning towards doing that soonish. I won't cut it out altogether...just set a "limit." Maybe.



(As you can tell, I'm a little noncommittal about that decision). ;)
2
On April 30, 2011 at 04:07 pm
Rachel
said:
That's adorable! What a perfect substitution for nursing!!
You might also like
- Sink Baby
(0.331034)
- Photo with the bear day
(0.324444)
- Elizabeth's foot
(0.317536)
- Daddy date
(0.3125)
- Skiing
(0.292135)
All