May 9, 2011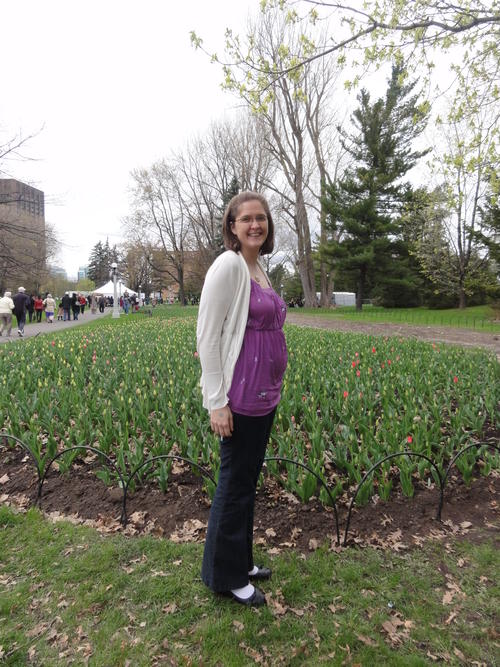 We went to Tulip Fest with Uncle Dave and Auntie Karen. Like my pictures of Karen "blooming" in front of the tulips "blooming"? Two days later and I'm still amused.
Also, look closely at the picture of the random lady with carrier on her front. Who on earth takes their pet birds to visit Tulip Fest?
Uncle Dave discovered that Elizabeth thinks all tulips smell "red". Even the green ones, which she obligingly smelled for him. He suggested that she might like to go swimming in the canal. She thought this was a great idea, but luckily instead of taking off towards the water she threw herself down onto the grass and pantomimed swimming.
1
On May 14, 2011 at 03:46 pm
Grandpa H
said:
I'm trying to decide who's cuter - Karen blooming, or Dave practicing parent skills with Elizabeth :)
You might also like
- Victoria Day
(0.33665)
- Life with two kids
(0.33101)
- Happy birthday Grandma
(0.327613)
- Three at a time
(0.321181)
- Tulip Festival
(0.320628)
All