May 20, 2011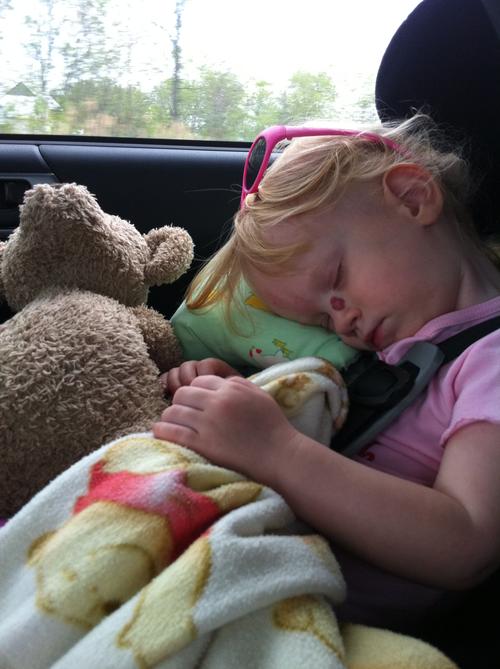 Auntie Janice, Kevin, Elizabeth and I piled into a rented Subaru Forester for a weekend jaunt to New Hamburg.
Remember when we had to pull over to comfort our child when travelling a mere fifteen minutes to Home Depot? Or when we had to shake Elizabeth's rattle for hours on end while driving? Or when she started crying ten minutes into a five hour journey?
Okay, so we totally don't have that child anymore. Also? Potty trained + road trips are SO. MUCH. BETTER. than diapers + road trips.
1
On May 29, 2011 at 11:12 am
Grandma H.
said:
Elizabeth, you are a real trooper! Amazing how growing up changes things.
2
On May 29, 2011 at 04:10 pm
Grandpa H
said:
What a blessing! I hope Mommy & Daddy have some good entertaining games lined up for road trips when you're just a bit older :)
You might also like
- Sunday Dinner
(0.310782)
- Josie and Daniel
(0.298535)
- Like riding a bike
(0.29393)
- Capital of extremes
(0.293913)
- A safe arrival
(0.293805)
All