May 21, 2011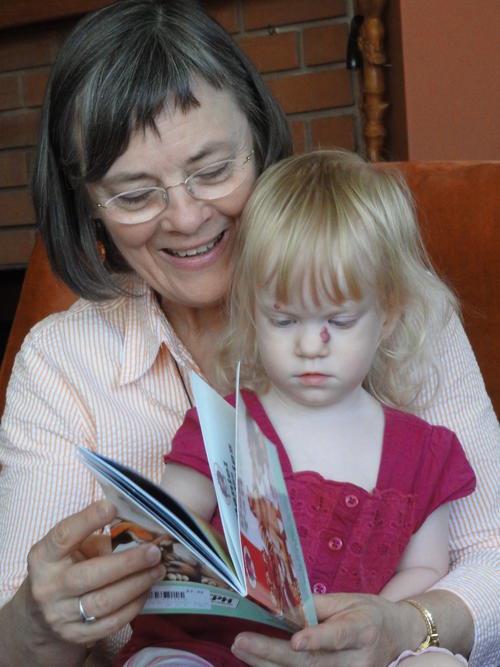 Elizabeth travels fine but Mommy's car journey limit is about five hours, so we stayed overnight in Toronto at Great Aunt Muriel's. Mommy was feeling extremely car sick and was very happy to get out of the car.
In the morning cousins Ryan and Lauren, Lauren's wife Donna and daughter Lindsey all came for breakfast. Elizabeth and Lindsey were very suspicious of each other.
Elizabeth wanted to bring Auntie Muriel with us on the next leg of our journey.
1
On May 29, 2011 at 11:08 am
Grandma H.
said:
Sounds like cousins need to visit each other more often. What a nice way to break up a long trip!
You might also like
- A Cuckoo Visit
(0.336032)
- Wheelchair races
(0.328261)
- A safe arrival
(0.324952)
- Grandpa and Auntie Muriel
(0.321348)
- Chocolate
(0.314856)
All