June 7, 2011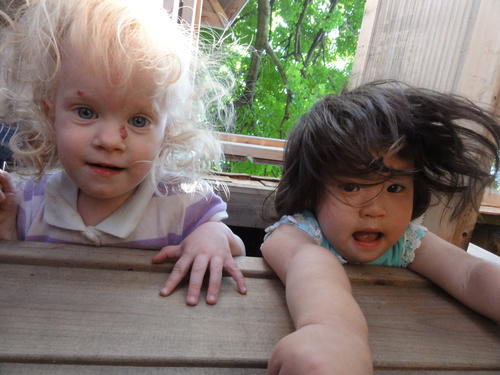 I taught the girls to make mud pies. Erika was very interested. Maria was interested in the watering can, and Elizabeth was mostly "too busy" chasing ants to do more than a cursory stir of the mud. Also? Mud pies are apparently "dirty, Mommy-dear".
What are they looking at? A very dangerous worm ;)
1
On July 14, 2011 at 10:03 am
Amy
said:
I think this may be one of my favourite Elizabeth pictures. That halo of hair - *sigh* I SO wanted hair like that when I was growing up.
You might also like
- Strawberry picking
(0.294833)
- Maria's first swim
(0.280822)
- Agriculture Museum
(0.280702)
- Hi Uncle Mark
(0.276923)
- 9 months
(0.274924)
All