June 9, 2011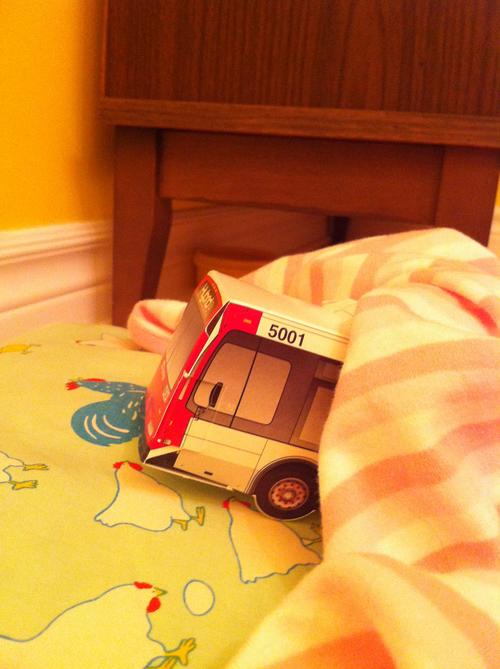 We got a little cardboard bus from OC Transpo at this year's Doors Open Ottawa visit.
Elizabeth loves it so much that "bus" has bumped poor Poodle Bear out of bed and back to the shelf at night time.
1
On June 14, 2011 at 04:43 pm
Rachel
said:
Ha! I love the bus under the covers!!
You might also like:
-
Ray
-
Happy birthday Uncle Mark
-
Pumpkin carving
-
Spring has sprung
-
Second Cousins