June 24, 2011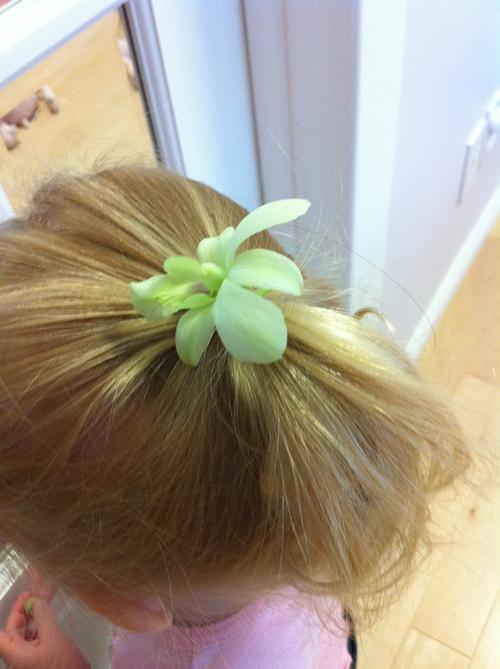 Elizabeth loves to brush other people's hair. On the odd occasion that I've indulged her with mine, she brushed and brushed, all the while tsking about how it is "weelly tangly, mommy dear, weelly tangly". By the time she's done, that's an understatement!
We often put her hair up to try to prevent tangles. When I was little I really wanted curly hair, but I'm cured! I hope she keeps her curls though, tangles and all!
1
On July 4, 2011 at 05:03 pm
Grandpa H
said:
There were times when Grandma H allowed me to brush her long hair for the pure pleasure of it...
You might also like
- O Christmas Tree
(0.381443)
- Snow
(0.373219)
- Isabelle is TWO
(0.368421)
- Decorating
(0.353659)
- Erika is seven
(0.352423)
All