July 11, 2011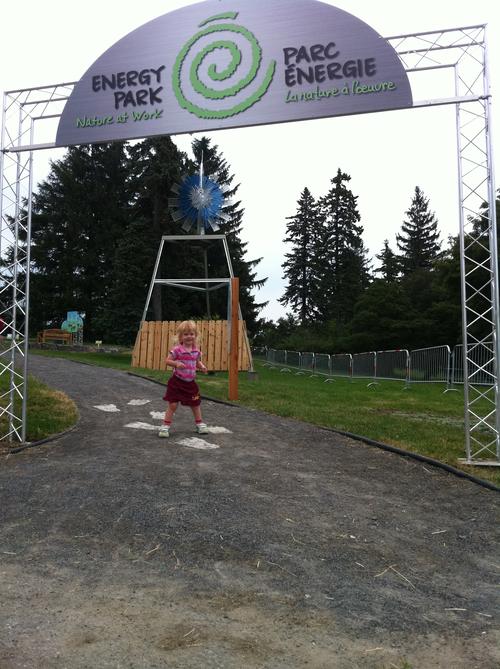 Elizabeth woke up from her nap wanting to "see cows pooping" so since it was nearly four we jumped in the car and headed to the farm.
I realized it had been a couple of weeks since we last visited the Agriculture Museum when we pulled into the parking lot. Elizabeth was so excited she could hardly talk. Eventually she settled on "Ook, Mommy-dear, Ook it's the farm and THERE'S THE FARMER!!!"
The new Energy Garden opened recently, so we spent most of our time checking it out. Elizabeth didn't quite believe me when I explained that the windmill was pumping water and blowing bubbles. Visitors were invited to try pumping faster than the windmill, which was a BIG hit. There may have been a wee bit of puddling in the water. The sun was hiding behind the clouds so I didn't get to try the neat solar chairs out, but Elizabeth didn't care about their electrical generating possibilities so long as she got to spin round and round.
Then we chased each other around the garden until milking time. The cows mooed, the cows pooed and then the cows "went walking" out to pasture.
You might also like
- Sheep Shearing
(0.377279)
- Mommy dear, I NEED to see the cows
(0.371889)
- Ice Cream Festival
(0.370482)
- Amelia friend party
(0.36)
- Solar Eclipse
(0.353234)
All