April 16, 2009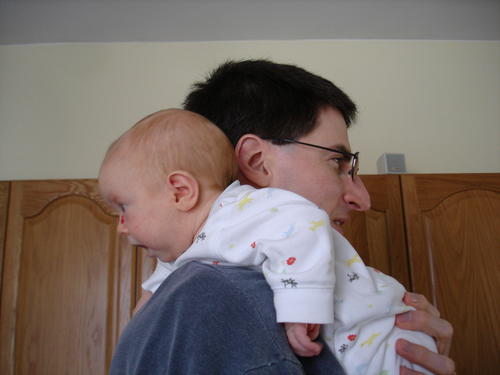 Elizabeth was terribly out of sorts this morning, so we went for a long walk around the Glebe in the beautiful spring sunshine. No sooner did we get on the road than her eyes closed, so I was the only one to enjoy the flowers just poking their heads out of the soil. We met a new-to-us neighbour and several friends from church along the way, investigated a number of local parks and generally soaked up the vitamin D! Don't worry, as our neighbour approvingly noted, Elizabeth's eyes were adequately protected from the sun by the stroller awning (or, as Brendan likes to call it, the fold down roof for her convertible).
You might also like:
-
Canada Day Street Party
-
Tulips
-
Crawling...
-
Ice Lanterns
-
Spring in the park