August 25, 2011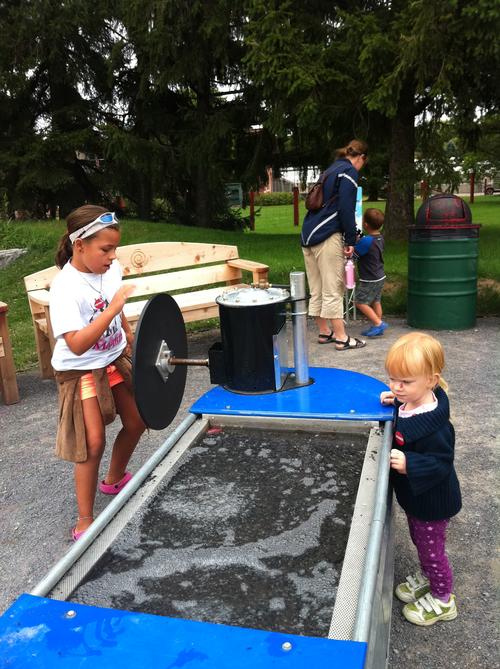 Elizabeth's Simcoe cousins Josie and Daniel have come to live with Auntie Heather, which means we're going to get to spend lots more time together.
We visited the Agriculture museum together, which was a lot of fun. Josie was jealous to learn that Elizabeth had actually seen some of the baby pigs being born on one of our previous visits. One of the biggest pigs got out while we were there, but luckily a staff member was on hand to shoo it back into its pen.
It was super windy while we were there. The windmill pump was shooting water right over top of the bucket. Auntie Heather nearly got soaked! As usual, the kids could have spent more time with the tractors, and Daniel definitely thought our allotment of time in the playstructure area was way too short...
You might also like
- Daddy and the buck bucks
(0.355372)
- Capital of extremes
(0.354575)
- Dentist
(0.348457)
- Elizabeth end of year concert
(0.342222)
- Pregnancy Announcement
(0.34072)
All