September 13, 2011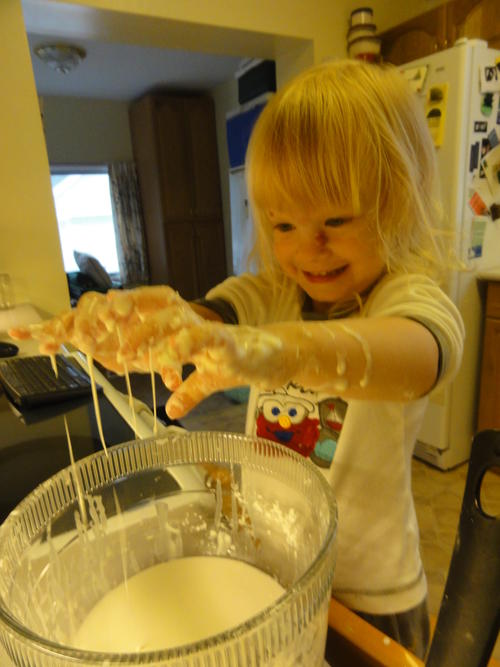 I introduced Elizabeth to the world of colloids via a mix of cornstarch and water (also known as Magic Mud or Oobleck).
She happily played with it for nearly an hour and would have played longer but Mommy said it was time to get dressed and make breakfast.
It's a great and frugal craft because you can let the cornstarch dry out and then it's reuseable! Many recipes online suggest using food colouring, so I'm going to try that next time.
You might also like
- Smiley Face Pancakes
(0.301639)
- Mars Mud
(0.301394)
- Sitting unassisted?
(0.298701)
- Christmas Cake 2012
(0.297143)
- Handprint art
(0.296218)
All