September 30, 2011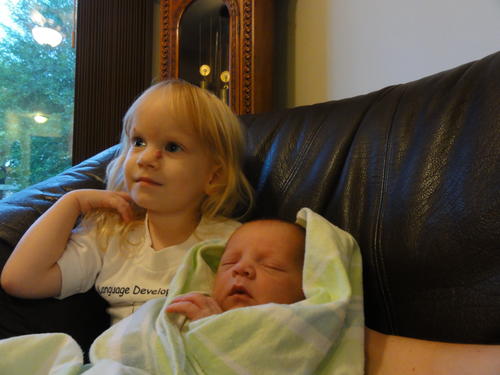 Elizabeth got to hold Xander "by self" for the first time... She's been working up to it for a while. She was a bit nervous but desire won out. Mommy held on to Xander's head just in case!
1
On October 15, 2011 at 05:07 pm
Grandma H.
said:
Such a look of responsibility; such a grown-up look!
You might also like
- Standing Unassisted
(0.296703)
- Brownie Halloween
(0.292453)
- Leader Board
(0.292035)
- Optometrist part two
(0.288462)
- Mastering the umbrella
(0.285068)
All