October 3, 2011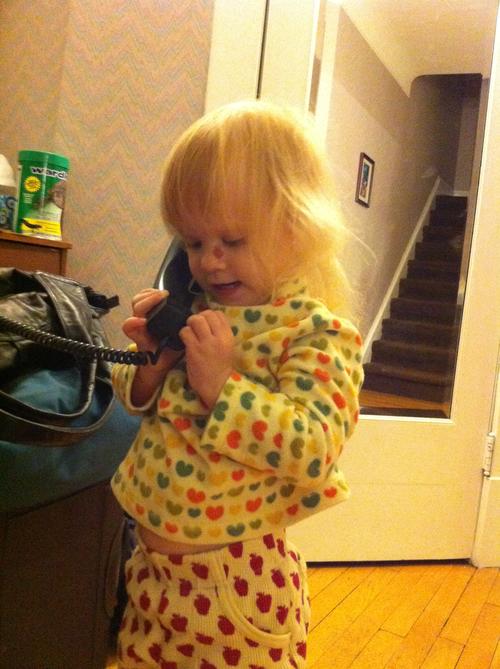 We've reached a new milestone. I answered the phone and the voice at the other end (cousin Erika) asked to speak to Elizabeth. "It's for you", I said, handing my two year old the phone.
Elizabeth calmly took the call and chatted back and forth with Erika and Maria for a few minutes before hanging up. Elizabeth still has a tendency to point to things as she doesn't quite believe that the phone doesn't do video, but otherwise she's suddenly able to have pretty interesting phone conversations. All by herself, though sometimes the other end requests translation services afterwards. The other day she rather matter of factly told me that she's going to make her own phone calls "when she's three". The list of things she's planning to do when she's three is starting to get a bit frightening, but that's probably another blog post.
Grandma and Grandpa H will be pleased to know that she's planning on calling Angola first.
1
On October 15, 2011 at 04:47 pm
Grandma H.
said:
Used to be the magic number was 16. 3? Oh, my. Have to say we're delighted to talk to her anytime.
You might also like
- River Oak
(0.36631)
- Weather board
(0.365789)
- Plasma Car
(0.363318)
- Maria is 5
(0.360051)
- Social Distancing: Day 5
(0.357743)
All