October 5, 2011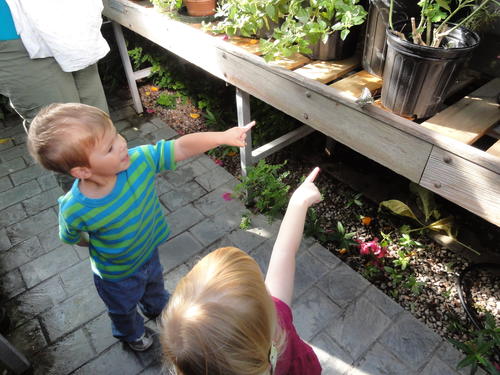 Forget a new portrait gallery, obviously what Ottawa really needs is a year-round butterfly house. Elizabeth was really keen to go back to see the butterflies and friend Aidan was going so we tagged along. As soon as we got there, Elizabeth was clinging to me like a petrified monkey and complaining that the greenhouse was "too smelly". I managed to distract her somewhat by showing her how to tell the difference between a butterfly and a moth. She also liked watching the butterflies dancing together, but still no desire to actually hold a butterfly herself. We ended up going three days in a row (the last one with Heidi and Brian). It was kind of neat to visit on multiple consecutive days as different varieties were more dominant on different days.
1
On October 12, 2011 at 04:30 pm
Rachel
said:
What fun!! That's how Ali is, too - completely obsessed with animals and such, but no desire to touch or hold them.
You might also like
- Lizabeth and Eliani Jake visit Xander
(0.337349)
- End of year field trip
(0.334835)
- Butterflies
(0.331761)
- Karate Nationals
(0.328526)
- Rachel and Andrew
(0.327935)
All