October 27, 2011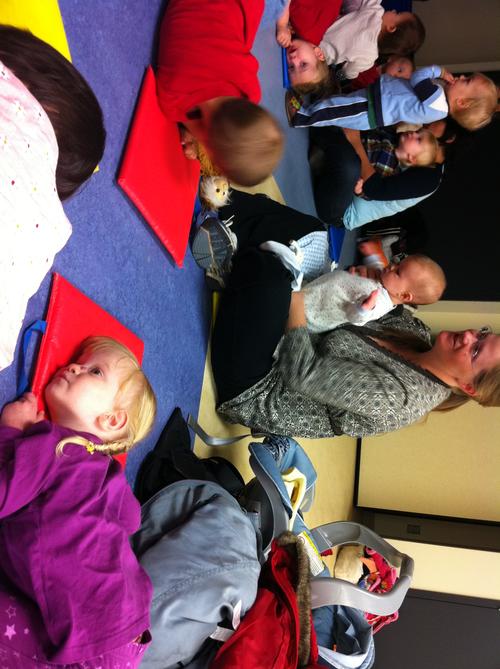 Elizabeth is really enjoying her library program, which she's taking with cousin Maria and friend Aidan.
She's long been a sleeping bunny expert, but it's amusing to see the children starting to really participate. Some of them even sing! Elizabeth is usually too inhibited, I'm afraid. But she does now go up among the throng of children without Mommy to demand her allotted shaker at the appointed time. More significantly, she also goes up with the rest of the kids to "feed" the animals that come out at Old McDonald time with said shaker. Sometimes she gets knocked off her feet in the hustle or decides there are a few too many kids in the way but when she succeeds she always comes back with a huge grin of accomplishment to tell me "tow (or whatever) was weelly hundry Momma".
Susan the librarian is impressed too at how much less shy she's been this term.
You might also like
- Kid Math
(0.347962)
- 2 weeks old
(0.347432)
- Cottage tooth fairy, swim, more fish, ponies
(0.336461)
- Xander
(0.336)
- Ski
(0.331387)
All