October 30, 2011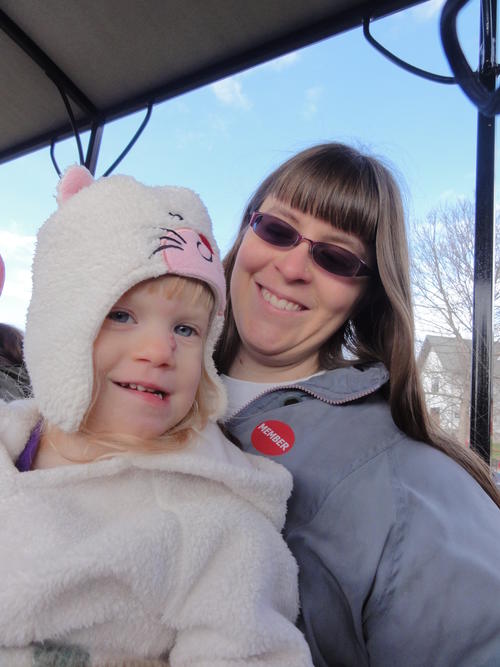 We won a free ride on the Agriculture Museum's Tally-Ho wagons and finally used our coupons on the last day of the season.
Merrill (4) and Ted (16) pulled the wagon. Elizabeth was charmed. Most of the crops had been harvested and the cows were in the barn, but the winter wheat was starting to grow. Hordes of Canada geese are consuming it nearly as fast as it can grow. Maybe the Occupy Ottawa protesters should be eating local goose instead sponging off various unions and churches. Clearly the geese need more predators!
The wagon ride was about 20 minutes long, which was much longer than I expected and tours the Central Experimental farm. The farm houses the Eastern Cereal and Oilseed Research Centre, but it looks to me like the guide was incorrect in claiming that ECORC has replaced the Experimental farm (she even pointed out they hadn't updated the signs). Am I alone in fact-checking my tours afterwards?
Anyway, we were quite interested to find out that those small buildings are part of Canada's oldest automated weather station. At least according to the guide.
You might also like
- Guided Tour
(0.3391)
- Bloodwork
(0.336391)
- Skating
(0.331104)
- Vanier Museoparc
(0.331034)
- Tree
(0.330654)
All