November 17, 2011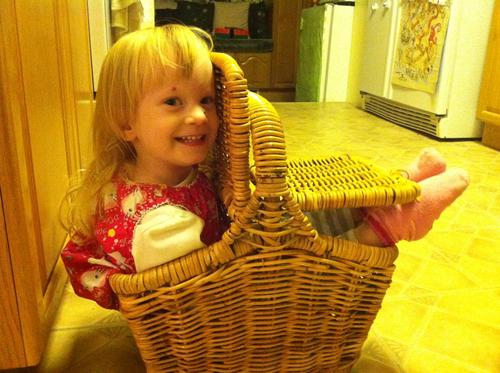 I remember how much I loved squeezing myself into small spaces when I was little. Elizabeth may have inherited this tendency...
Daddy wants you to know that putting bags on your head is not 'llowed in our 'ouse and he is SHOCKED that Mommy took a picture prior to enforcing the rule.
1
On November 24, 2011 at 05:47 pm
Grandpa H
said:
I was relieved to see it wasn't a plastic bag...
You might also like
- Packing List
(0.288714)
- Eight Month Teddy
(0.287834)
- Hold the hand
(0.278169)
- Dino visits the dino museum
(0.277045)
- First Steps
(0.276808)
All