April 29, 2009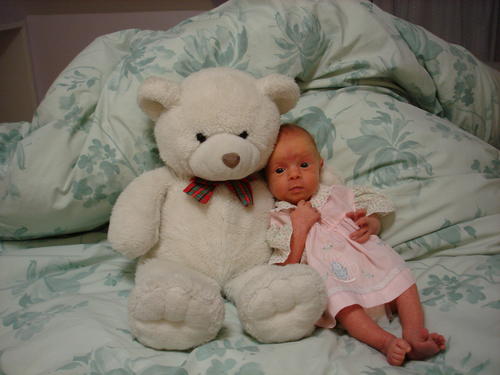 Elizabeth is now (more than) two months old by any measure, so we decided it was photo with the bear day.
I'm already forgetting how small she used to be. In another month she may be bigger than Teddy!
1
On May 3, 2009 at 06:57 pm
Stephanie
said:
Oh, she is positively precious! Isn't it amazing how fast they grow? My little one is already 7 weeks old!
You might also like
- Hold the hand
(0.324444)
- Four Month Teddy Photo Shoot
(0.311475)
- Groceries by sled
(0.295082)
- Skiing
(0.29434)
- A week in review
(0.293515)
All