January 13, 2012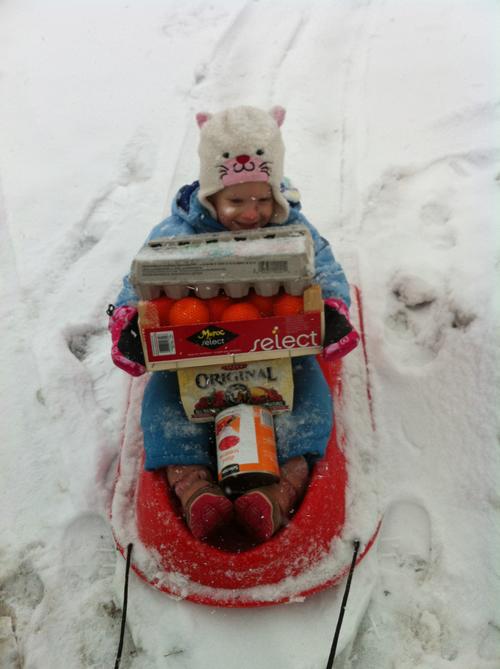 The best part of winter is getting to shop with a sled.
I may need to lobby my grocery store for sled parking though as it takes up an inordinate amount of space in the grocery cart.
And Elizabeth would be more "comf'able" in a bigger sled.
1
On January 27, 2012 at 12:44 pm
Melanie Burston
said:
Elizabeth definitely has the egg thing under control -- looks like she is using some serious core muscles. Great photo.
You might also like
- Nom Nom Nom
(0.297872)
- Photo with the bear day
(0.295082)
- Cooing
(0.282946)
- Rain rain go away
(0.282421)
- Lunches
(0.276451)
All