January 7, 2012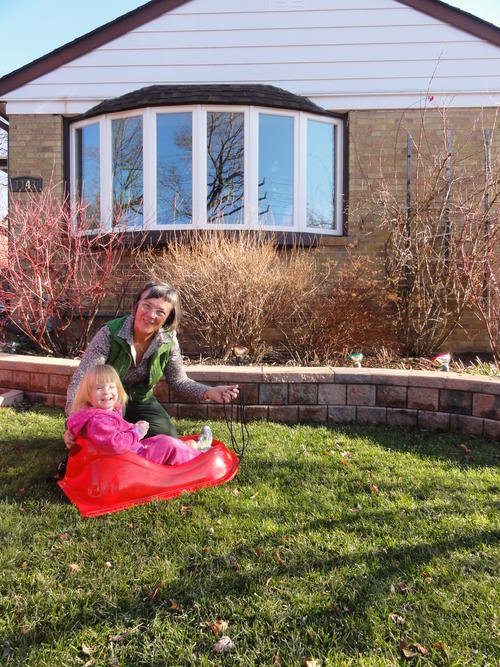 It snowed right before we left on our road trip, so I tossed snowsuits, mittens, hat, boots and Elizabeth's sled into the car. Actually, we left during a snow storm and I was anticipating a really miserable drive.
As we headed south, the snow tapered off quickly to blue skies and bright green grass.
Great-Aunt Muriel laughed at my foolishly optimistic sledding hopes.
1
On January 23, 2012 at 01:38 pm
Grandma H.
said:
Lol! Looks like you had fun anyway--"down south".
You might also like
- Shopping Canada style
(0.310777)
- Wheelchair races
(0.287257)
- Breakfast at Great Aunt Muriel's
(0.279703)
- Victoria Day
(0.267606)
- Stripes
(0.26284)
All