January 5, 2012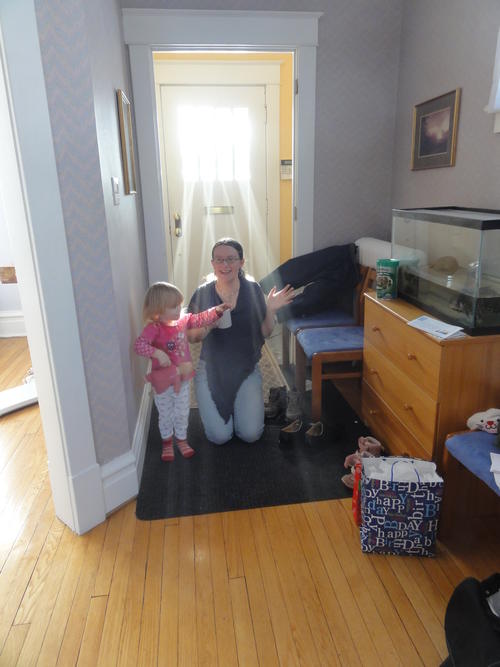 We filled the house with smoke from the wax paper on Auntie Janice's Cherry-free "Black Forest Cake" (we used strawberry-rhubarb filling instead).
Elizabeth had fun "jumping into the sun".
There was sparkler art (see Uncle Dave's blog for pictures of the whale Auntie Janice drew!). There were taco-fajitas. There was mass chaos when six kids ten and under felt like twenty.
No wonder Auntie Janice is getting older!
Happy Birthday... Sorry we forgot to give you your presents...
You might also like
- Pooh Sticks
(0.293269)
- First Steps
(0.292842)
- Cheveux Fou
(0.292056)
- Family
(0.290541)
- Uncle Dave has a birthday
(0.290404)
All