January 17, 2012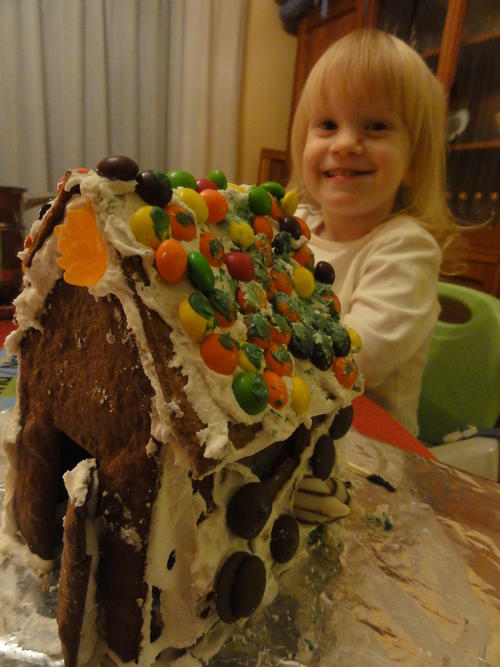 A few people have noted rather pointedly that I never actually posted pictures from the most recent Gingerbread party. I'm blaming this working for a living coupled with more than 300 pictures to sort through, but you will all be happy to finally see a selection of my favourites. Uncle Dave and Brendan were rather trigger happy (ahem). The full set of pictures are available in the usual place; email me if you don't remember where that is.
There were many, many small children. (And more to come!) So quite a number of us parental types were kept busy helping the candy end up on the gingerbread houses and not inside the child. A glass did end up encased in a house, but luckily it was Elizabeth's. John broke out the power tools for his submarine. The basement got rather untidy, but not less tidy than Elizabeth and her cousins usually manage.
I loved Laura and Julia's Rideau Canal, and of course Auntie Janice and Kevin's Viking ship was a triumph of Gingerbread art.
You might also like:
-
Gingerbread part two
-
Simon is One
-
Music Recital
-
Piano Recital
-
First bath; meeting Erika & Auntie Yukiko