January 23, 2012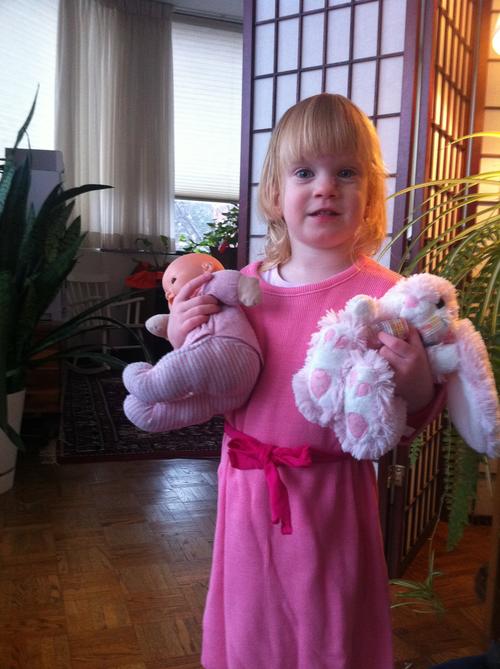 I can't quite recall just why Elizabeth ended up borrowing one of Grandma's sweaters (did she spill hot chocolate after swimming? Or was she just cold?), but she was so proud. She refused to take it off until bedtime, and then only very reluctantly.
Mommy's clothes are trembling in their drawers.
1
On February 9, 2012 at 03:48 pm
Rachel @ Grasping for Objectivity
said:
Cute!!! I love it.
You might also like
- Aidan is 3, Caitlin is 1
(0.307339)
- Island swim, fishing, beach and pony
(0.300481)
- Strawberry picking
(0.295775)
- Lead line lesson in the barn
(0.291169)
- Election 41
(0.288889)
All