February 12, 2012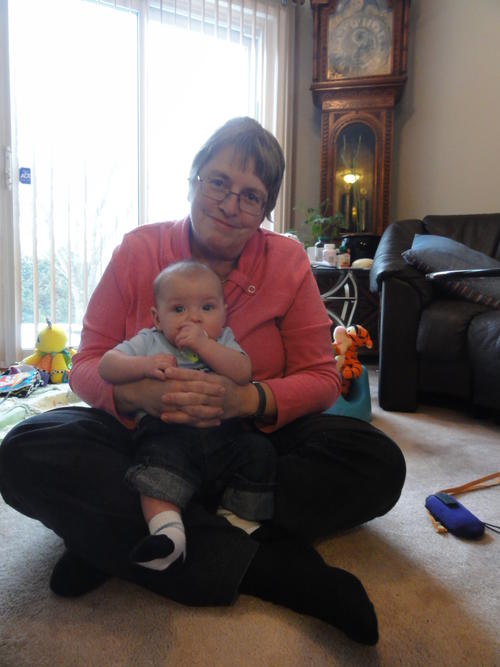 Family friend Angie from the UK is visiting for her annual skate on the canal. Elizabeth is less shy than last year (progress?) Xander had no such reservations when meeting Angie for the first time. Baby cuddles!
We also got to see Uncle Dave's latest toy - an Arduino starter kit with a few extra bits that Dave has procured when his wife wasn't looking :) According to Auntie Janice, this can also be described as "a thingy - small flat and fragile - that Dave can program to light up". In other words, it facilitates fun electronics projects with your computer, which means that my husband is covertly coveting it.
You might also like
- Skating with Angie
(0.327766)
- Summer School Week
(0.317293)
- Sitting unassisted?
(0.313253)
- Maria is 6, Tante Elfi and Sheep Shearing
(0.311258)
- Strangers
(0.310976)
All