February 16, 2012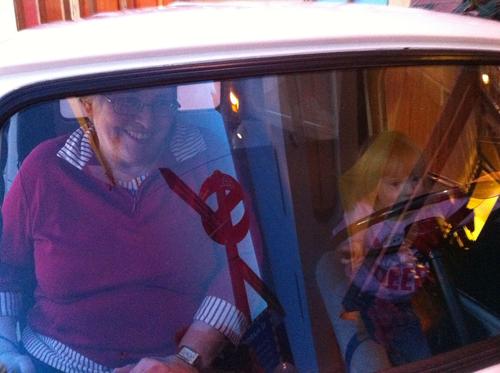 Since the canal was closed (+5C!!!) Elizabeth and I dragged Angie to the museum of Civilization for her last morning with us.
We spent most of our time admiring the current special exhibit on religion and in the Canada Hall, but of course we ended up at the Children's Museum. Elizabeth insisted that Angie climb into the teeny tiny car. Then we bought vegetables and cheese and made "supper" with vanilla scented playdoh.
Elizabeth was alternatively fascinated by ("ook, clouds!") and bored by the special exhibit, but despite some world class whining we did more or less get to see the whole thing. Canada Hall was more successful since we had lunch first... Elizabeth still finds New France very scary. Still loves feeling the furs. Still loves the schoolroom. Still wants to stay at the airport.
But the Children's Museum is clearly still her favourite part.
You might also like
- Tournament Team
(0.333333)
- March Break
(0.332895)
- First day of school
(0.33244)
- First Communion
(0.331754)
- Chair recovering
(0.327586)
All