February 27, 2012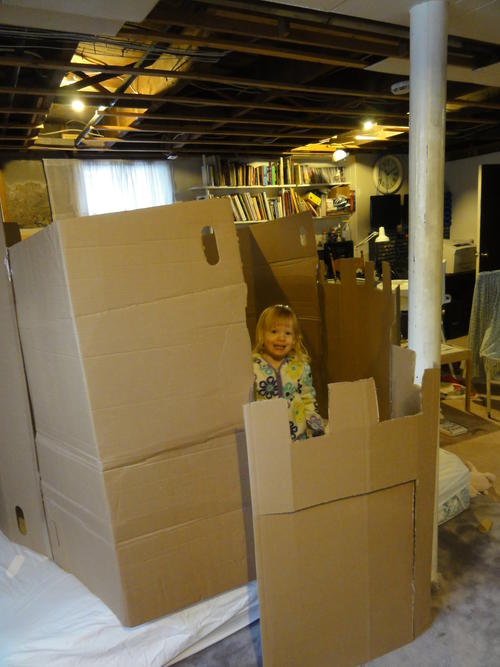 There's a castle in our basement...
1
On March 10, 2012 at 05:21 pm
Grandma H.
said:
Once upon a time, there was a princess, who lived in a castle.
2
On March 11, 2012 at 05:37 pm
Rachel @ Grasping for Objectivity
said:
Fabulous!!! What a perfect use for a basement!!
3
On March 17, 2012 at 05:43 pm
Grandpa H
said:
Castles in the basement, castles in the sky, if I had a castle it would be for mine you'd sigh!
You might also like
- 12 Days of Christmas: Race Day!
(0.205128)
- First snow
(0.179487)
- Snow forts with Auntie Heather
(0.171429)
- Cheese Face
(0.170455)
- Bus stop cute
(0.1625)
All