March 14, 2012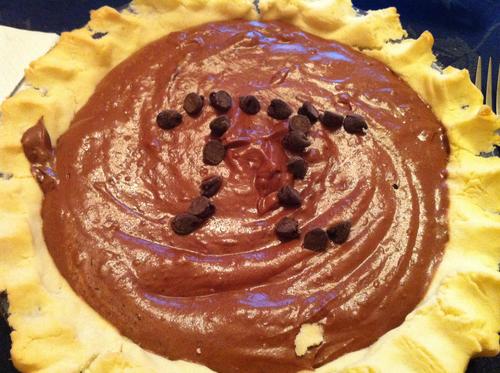 Happy Pi Day! This year's model used a chocolate mousse filling
1
On March 24, 2012 at 04:25 pm
Grandpa H
said:
Due to my lack of education, could you please post a list of all of the celebratory days for the 24 letters of the Greek alphabet? I'd like to add them to my holiday schedule ;)
2
On March 24, 2012 at 07:51 pm
Uncle Dave
said:
If you celebrate Tau day (June 28th), you can bake two pies!



http://www.youtube.com/watch?v=jG7vhMMXagQ
3
On March 26, 2012 at 10:53 pm
Rachel @ Grasping for Objectivity
said:
YUM!! I need some Pi Pie.
You might also like
- Elizabeth party
(0.241135)
- Pi Day 2019
(0.186567)
- Erika is old
(0.179856)
- Mike meets Michael
(0.178571)
- Finally cake
(0.177515)
All