April 9, 2012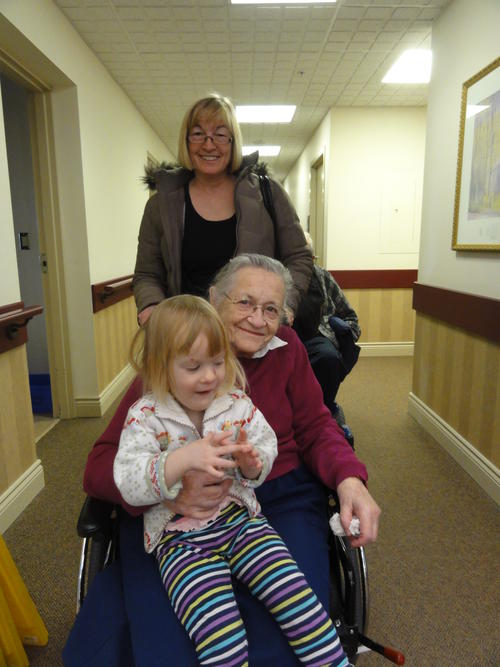 We had the chance to have lunch with Great Grandma and Grandpa before taking off back towards home. Elizabeth rode on both Grandma and Grandpa's laps while they whizzed around. Grandpa is actually getting quite slick with his electric wheelchair now that he is feeling better. After lunch we headed off to the tiny village of Toronto to visit with Ryan, Lauren & Donna and kids and great auntie Muriel (whom Elizabeth has been asking to visit ever since we told her we were going on a trip). We had a great visit with Ryan and then all went over the Lauren and Donna's place to be joined by Muriel for dinner before heading back to Muriel's for the night. We had a lovely visit with everyone and it was great to see the second cousins playing so nicely together.
1
On April 25, 2012 at 04:30 pm
Grandma H.
said:
Wheelchair races--so do we have a winner? They enjoyed that visit so much!
You might also like
- Vera, Astra and Magnus
(0.353571)
- Extended family Christmas
(0.343606)
- Christmas with second cousins
(0.334746)
- Lake Erie
(0.334566)
- End of an Era
(0.333333)
All