April 20, 2012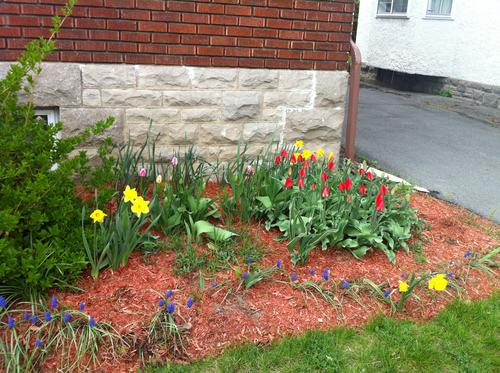 No cockleshells or pretty maids in this garden, just beautiful spring flowers. We cut a good dozen daffodils to bring inside (worried about frost).
Turned out it was totally unnecessary to spoil my garden since they don't mind overnight freezing temperatures. We did enjoy the flowers inside though!
You might also like
- First meal outside of the season!
(0.246512)
- The fold down roof for her convertible
(0.244009)
- Sunrise
(0.239631)
- Backyard camping
(0.238876)
- Green Belt
(0.236994)
All