April 24, 2012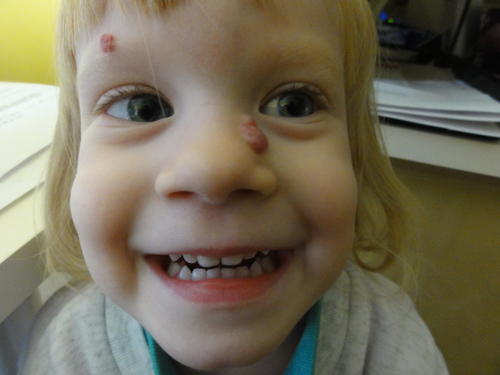 Auntie Janice has taught Elizabeth how to use a camera. (Eek!) Mine became the main source of entertainment during one recent work time.
1
On May 7, 2012 at 09:59 pm
Jason C
said:
I really like these! :) She has a great eye for teddy bear portraits.



Adorable munchkin! :)
2
On May 21, 2012 at 01:48 pm
Grandpa H
said:
Apparently the bottom of the African footstool is fascinating!



Congratulations to the photographer and her teacher too.
You might also like
- Brownie Halloween
(0.264706)
- Housecoat
(0.261261)
- O Tanjobi
(0.261062)
- Social Distance Walk
(0.25)
- Museum and Birthday
(0.25)
All