May 28, 2012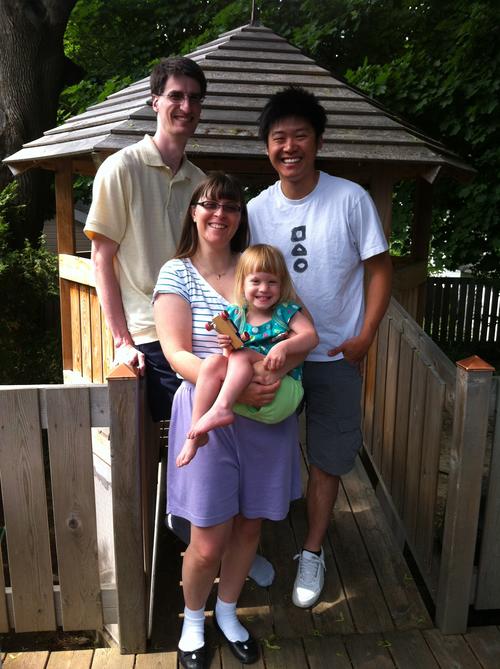 We've had two Ray's living with us, briefly at the same time.
Raymond lived with us a few years ago and has just finished his Master's (Architecture). He dropped by to say hi and show us his fabulous plans for modular, high density housing. Did you know that Hong Kong has "apartments" that are essentially big enough for a (filthy) bed and nothing else? He rented a place where over a dozen (17?) adults shared one bathroom as part of his studies. I had pictured Hong Kong as a pretty prosperous place, so I was rather shocked by the photos and floor plans. We are extremely blessed! I hope that Ray's plans can make a practical difference.
I believe Elizabeth took the opportunity to demonstrate her abilities as a sheepdog mimic. As she does.
You might also like
- Sheep Shearing
(0.321678)
- MYC Graduate
(0.317195)
- RAida2017
(0.315024)
- Best waiting room ever
(0.312585)
- First Communion
(0.312402)
All