June 18, 2012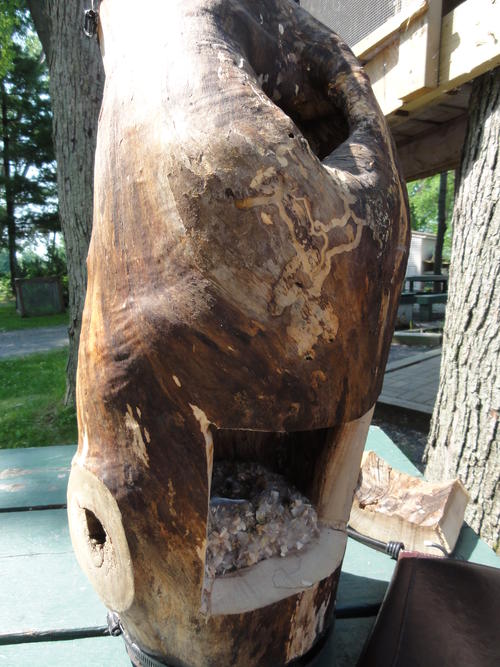 The theme this week was birds. A local expert birder took us on a listening walk. We saw a few birds as well, though there were more dragon flies than anything else. Not counting geese.
I was amazed to learn that wood ducks nest in tree cavities that really don't look much bigger than the ducks... The City of Ottawa has a fairly aggressive tree cutting policy - in fact the woodcutters were busy chopping down many branches and the odd leaning tree all three weeks that we were there. Apparently the desire to keep Petrie Island "safe" means that the animals that need hollow trees can't live there anymore; the wood ducks have all been given man-made nesting boxes as substitutes.
Elizabeth was a bit put out that there was no craft. Have I mentioned she likes routine? They had a scavenger hunt but it was declared not the same. So I distracted her with the newly opened beach.
Elizabeth likes beaches. She wanted to stay in the water "forever and ever", until I pointed out that she probably had wrinkly fingers. "Winkley fingers" are horrifying, so she hopped right out. But not before extracting a promise to come back to the beach "someday".
You might also like
- Bogonning
(0.351259)
- The birds and the bees
(0.350877)
- Sheep Shearing Fest
(0.350728)
- Cousinless camp: Kites and Mooney's bay
(0.350515)
- Trading Post
(0.347509)
All