June 19, 2012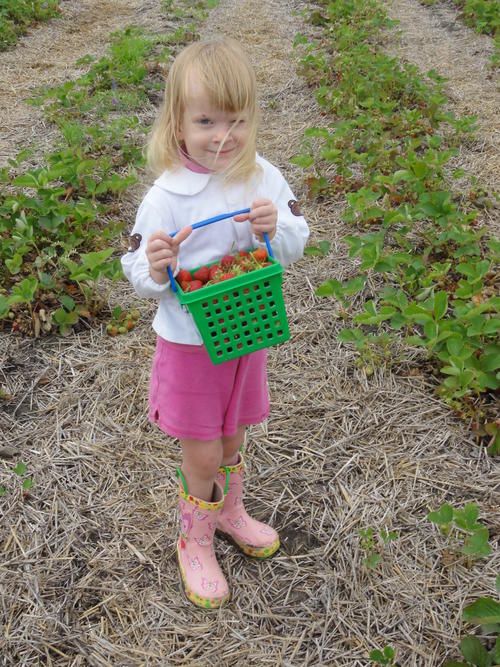 First strawberry picking of the season. Elizabeth is an old pro and actually able to pick ripe berries.
She's also started to EAT berries. Mostly in milkshakes, but she'll eat one or two with her cereal!
I'm declaring her no longer a picky eater. After all, as she says herself - she's a GOOD eater now!
Later we went to visit baby Clara again. Sleepy baby contrasted quite vividly against toddler in motion.
You might also like
- Strawberry Picking!
(0.307155)
- Two stripes
(0.302013)
- Terry Fox Day
(0.300885)
- Cousin Marc
(0.300207)
- Strawberry picking
(0.29765)
All