August 27, 2012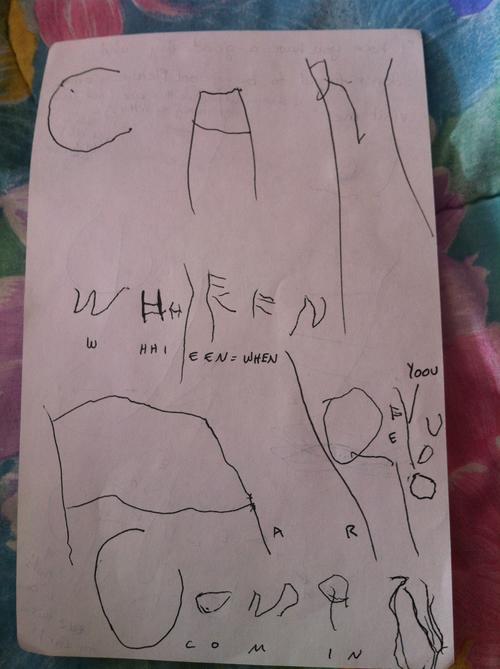 Elizabeth wrote her first letter "all by herself" to Great Uncle Carl, but it was too funny not to share this for posterity.
Writing so many letters in a row is very tiring, so she got fed up half way through and decided to dictate the rest. She was very anxious as to whether I was writing down "exactly" what she was saying. Seems she thinks she can trust that I'm giving her the right letters to spell out but dictating her thoughts needs repetition. Mind you, she does get carried away even when I'm spelling words for her. She adds extra letters willy-nilly.
1
On September 19, 2012 at 11:58 pm
Rachel @ Grasping for Objectivity
said:
That's awesome! I love first letters - so precious!!!
You might also like
- Sledding disaster
(0.321818)
- 2 weeks old
(0.320819)
- What's yours is mine and what's mine is yours
(0.318182)
- The Cat
(0.316993)
- 21 months
(0.314371)
All