October 7, 2012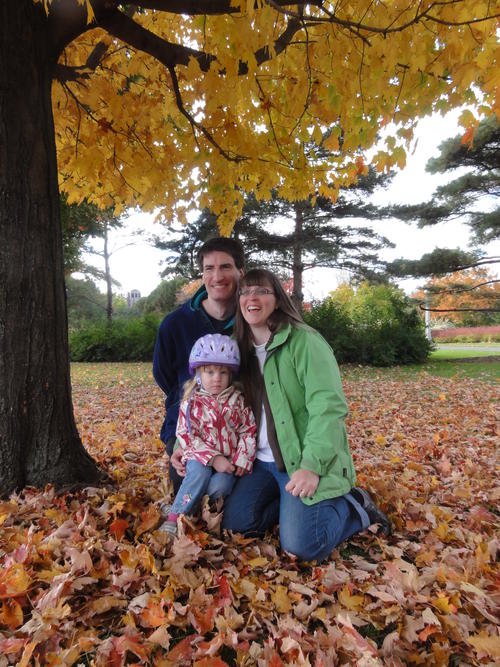 Thanksgiving was filled with food and many walks in the fall leaves.
Elizabeth, Dan and Erika went for a bike ride together. Despite not having pedals, Elizabeth kept up - all three of them were riding circles around the rest of us!
There was a lot of playing in the leaves - so much that we never made it to our intended destination. So Elizabeth, Brendan and I went back the next day. Have I mentioned that Elizabeth loves biking? It's a good thing that she's a fan of skating and sledding too, or winter would be a bit of a trial...
1
On November 15, 2012 at 02:49 pm
Grandpa H
said:
We are so glad that Elizabeth loves lots of outdoor activities, in all seasons! A tribute to great parenting :)
You might also like
- Thanksgiving Walk
(0.319149)
- Kid Math
(0.316667)
- Sugar Bush
(0.313199)
- Cottage Tubing part 2
(0.313152)
- Sheeple
(0.312883)
All