October 8, 2012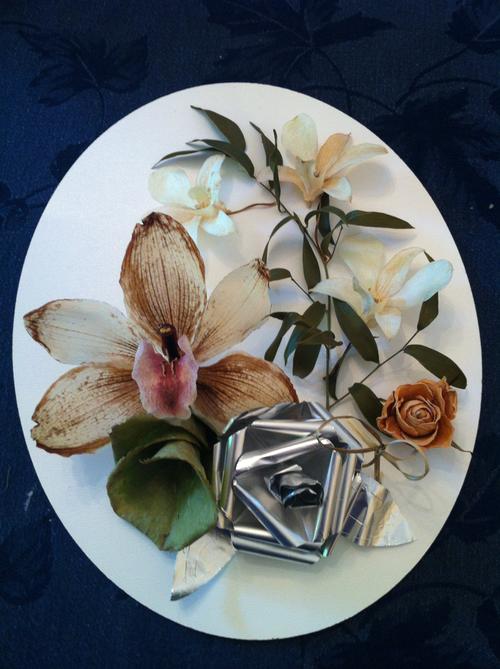 It only took 11 and a half years, but I finally framed pieces of my wedding bouquet, my "engagement ring" (a piece of grass someone tied onto my finger as a joke because they couldn't bear the idea that I didn't want one) and my "tinth" anniversary present.
Now, any bets as to how long it will take before we get around to hanging it on the wall somewhere?
1
On November 15, 2012 at 02:49 pm
Grandpa H
said:
It's beautiful! We expect to see it on a wall at least by the time we (God willing) visit.
You might also like
- Christmas Cake 2012
(0.309771)
- Christmas Cake 2013
(0.308333)
- Our little helper
(0.296629)
- 16th anniversary
(0.28534)
- New diapers
(0.284916)
All