October 20, 2012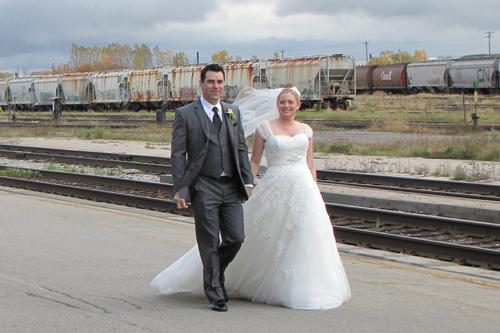 My cousin got MARRIED! We took Elizabeth to see, and brought my parents through the receiving line via Skype.
Now every time Elizabeth sees any woman dressed in white she says "that person looks like Andrea!"
Since we don't like to take photographs during church, we somehow managed not to get any nice photos of the bride and groom. Luckily my aunt sent me one which hopefully they won't mind us posting here.
You might also like
- Rain rain go away
(0.308434)
- Visitors
(0.30042)
- Orange Belt
(0.298597)
- Wedding prep
(0.296236)
- Cousin Marc
(0.290061)
All