October 17, 2012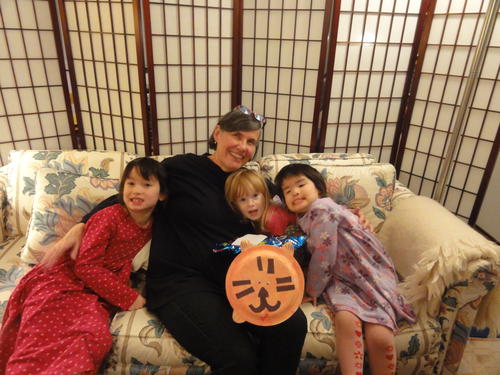 Grandmas love tiggers. Everyone knows this. Tiggers probably love Grandmas too but that's not really the point. You may be sensing a theme here. First an elephant. Then a beaver. Now a tigger. What will be next? You'll just have to wait and see. Elizabeth has so far even managed to keep the lid on things despite all the fun she's been having making them.
1
On November 17, 2012 at 02:43 pm
Rachel @ Grasping for Objectivity
said:
Cute!! What a fun craft!
You might also like
- What's yours is mine and what's mine is yours
(0.336957)
- Epiphany
(0.306329)
- Poodle Bear
(0.303665)
- Second Stripe
(0.303226)
- Eight Month Teddy
(0.302395)
All