December 9, 2012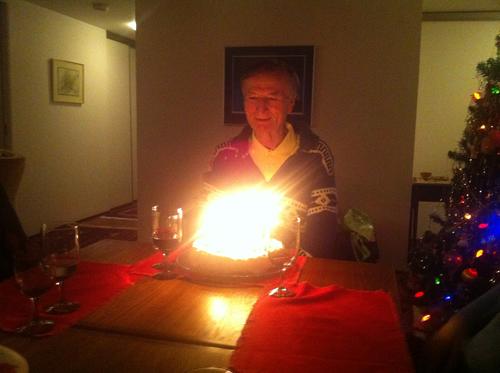 We joined Uncle Chris, Auntie Yukiko, Erika, and Maria at Grandma and Grandpa J's to celebrate his birthday. Elizabeth had an epic melt down upon leaving Grandma's birthday, so I was amused (and relieved) when she told me that she remembered what had happened the last time we went to a party at Grandma and Grandpa's house. "Mommy", she said "Listen carefully. This time I'm planning to be good." And she was, too!
We feasted on pork tenderloin, mashed potatoes, salad, sauerkraut and gluten-free sacher torte. I only wished I had more space!
1
On December 20, 2012 at 01:37 am
Grandpa H
said:
Elizabeth, does that mean that you had planned to be bad at Grandma's party? That's a bit disturbing, but we're glad you corrected your ways this time!
You might also like
- Happy Birthday Grandma J
(0.337232)
- A hard day's play
(0.331887)
- Sailing time!
(0.315596)
- Happy Birthday Uncle Chris!
(0.310078)
- Two birthdays
(0.308094)
All