December 12, 2012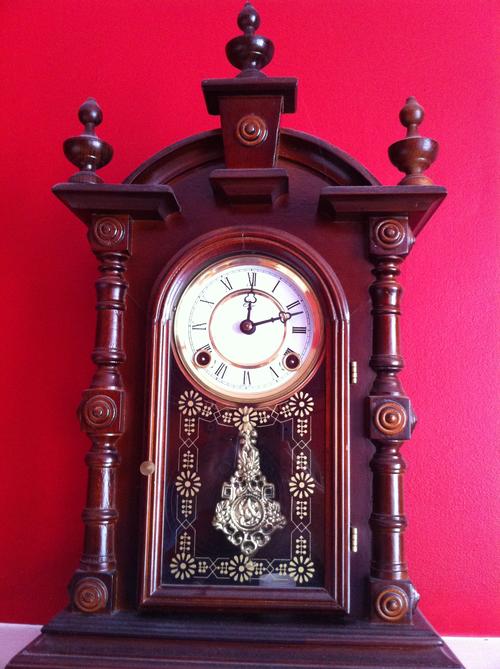 The 12th day of the 12th month of 2012 is the last day for when all the calendar numbers will be the same for 88 years.
Since I likely won't be around to see the next time this happens, I figured I should do *something* to mark this date. Not having a ton of additional energy, I opted to participate in an hourly photo challenge. I took my pictures at 12 past the hour, more or less... Of course, I decided to do this before realizing that I'd be in a meeting for a good chunk of the morning! Music class was rather tricky as well since the teachers strangely don't have a built in time for picture taking scheduled into each class...
I posted my "official" pictures on twitter but there were a few extras taken over the course of the day that you get to see here.
8:12 am Wakey wakey. Also Elizabeth thought it was so funny that I was taking a picture of her waking up that she insisted on taking another one with Mommy too while making "bunny ears".
9:12 am My breakfast table - it takes us a while to get going in the mornings... Note the light dusting of snow outside. The tulips were a present from my Auntie Mary.
10:12 am It was not the most thrilling meeting I've ever participated in, but it was productive
11:12 am Just getting into the car to head home
12:12 pm This is my Grandpa B's old clock. Okay, so technically I adjusted the time as it is not currently running, but that's because it has an unfortunate habit of randomly striking 14. Or 23. Which we'd rather not hear in the middle of the night... One of these days I will take it to be repaired.
1:12 pm Elizabeth was all ready to go swimming at Grandma and Grandpa J's when she spied a bunch of mini candy canes waiting to be placed on Grandma's tree. So she put a few on in her swimsuit!
2:12 pm Elizabeth and I arrived nearly an hour before the other cousins, but because we had to leave for music we opted to swim right away. Elizabeth has not been in the water much this fall and it really showed as she clung to me like a petrified monkey, refusing to get her head wet or let go of my hands despite the life jacket. However, as soon as Erika arrived and started demonstrating her ability to swim all by herself, Elizabeth IMMEDIATELY let go of my hands and started happily swimming around in her life jacket after Erika. Apparently Erika has great powers of peer pressure.
3:12 pm It's tradition to drink hot chocolate and eat cookies while we wait for our hair to dry after swimming.
4:12 pm Music class - we're following the Music for Young Children Sunrise class. It involves multiple finger puppets, colouring (and sometimes glue / scissors), and many stickers. There is also actual music learning involved - it's a pretty amazing program. I hear Elizabeth will be giving a recital sometime in February.
5:12 pm After music we always go to the library to pick up any requests and drop off books that are due. Elizabeth was super excited to read her latest books by the light of the Christmas tree.
6:12 pm Lighting the peace candle in the advent wreath. For dessert we had internet inspired "Christmas trees" - basically ice cream cones slathered in chocolate sauce, rolled in coconut and m&m's stuck on top. It was rather messy but Elizabeth highly approved.
7:12 pm We had a fire as a special treat before bed.
You might also like
- Elizabeth
(0.457075)
- The Big Clock
(0.446415)
- Homeschool wk may 11-15
(0.442525)
- 21 Months
(0.440188)
- Mary and Andrea visit
(0.437337)
All