December 26, 2012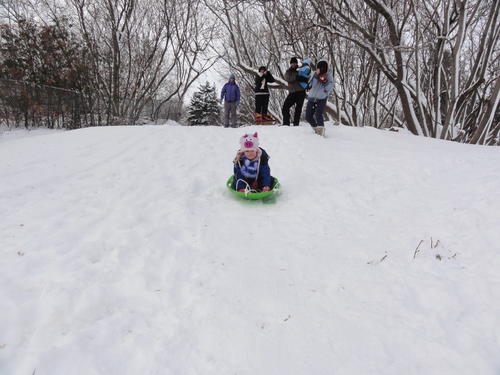 Elizabeth and Xander celebrated Boxing Day by going sledding. Auntie Janice came too and at one point we had a train of Daddy pulling Elizabeth pulling Auntie Janice pulling Xander!
Mommy celebrated by making yet another Pinterest-inspired food craft. Brendan says he's debating blocking my access to the site, but I AM having fun.
Unlike a certain fruit tree, the hardest part about this food craft was locating fresh strawberries in Ottawa in the dead of winter that look edible! I was pleasantly surprised by how easy it was to generate an army of strawberry "Père Noëls". Elizabeth is still having none of this "Santa" stuff - it's Père Noël or St Nicholas...
You might also like
- Making friends with Grandma
(0.315498)
- Nora has a bath
(0.311148)
- Epiphany
(0.309148)
- Finger puppet crackers
(0.302448)
- Karen's birthday
(0.3)
All