February 18, 2013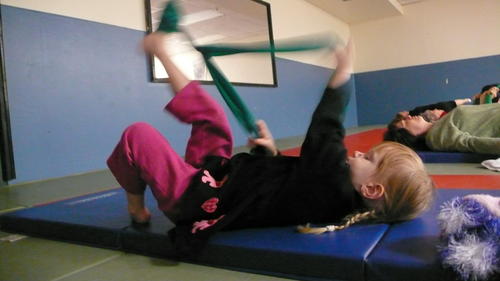 A number of people have wondered how I'm coping with having two kids instead of one. The answer is that I haven't actually had to do so much yet. Between Auntie Janice, Daddy and doting grandparents, Elizabeth has been kept pretty fully occupied. Janice even took her to Pilates class...
She's even had a couple of sleepovers with Auntie Janice, although now she's sleeping in her own bed. Luckily, Matthew has been pretty quiet at night and Elizabeth is not easily disturbed since they are right across the hall from each other!
Today Elizabeth put her foot down and declared she was going to eat with "Mumma" instead of going downstairs. I had to lie down after breakfast, so I ended up with Matthew sleeping across my stomach while Elizabeth brought me story after story to read to her in bed. When Matthew wanted to nurse, so did she. I've mostly headed her off
Later Uncle Dave and Auntie Karen came by and everyone went skating on the canal while Matthew and I slept.
You might also like
- Easter Sunday
(0.372781)
- Sleepover with Auntie Janice
(0.371345)
- End of an Era
(0.369759)
- Grandma's birthday
(0.366176)
- Grading for a brown belt
(0.36568)
All