February 25, 2013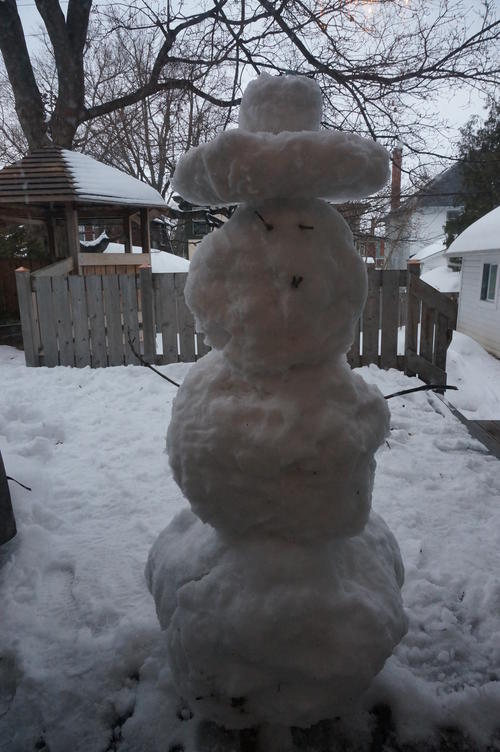 Elizabeth has been demanding we procur some packing snow so that she can replace her snowmen that melted with the last great thaw. We've had quite a lot of snow but it's never the right kind (she's been checking!)
When packing snow finally arrived she and Daddy made a ginormous snowman complete with hat and belly button. Unfortunately it was quite warm and his head fell off the next day but Elizabeth seems to have gotten over the trauma of melting snowmen. She is already wondering when we'll have packing snow again.
1
On March 16, 2013 at 12:30 pm
Grandpa H
said:
I think we'd rather not have any kind of snow, thank you very much!
You might also like
- Snow Cream
(0.329843)
- Home again
(0.32438)
- 10 days of Canal
(0.324153)
- First bath; meeting Erika & Auntie Yukiko
(0.321881)
- Happy Birthday Uncle Chris!
(0.312804)
All