March 24, 2013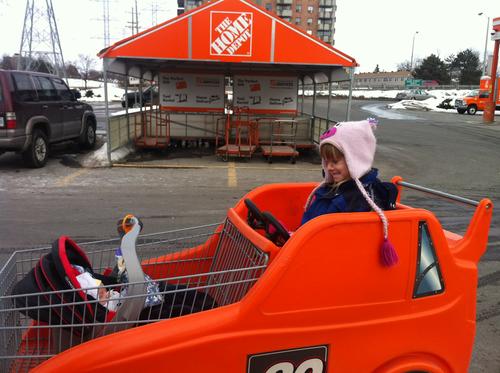 Those of you who know us well know that one of our hobbies involves frequent trips to Home Depot. So we figured that Matthew's first visit is a milestone of sorts, requiring some sort of proper documentation.
I've been joking that Matthew is our binary kid (1: Screaming, 0: Sleeping). Going outside and going for car rides triggers state 0. The hours between approximately 5pm and 8pm trigger state 1.
You might also like
- Nora and Simon
(0.262745)
-
(0.258772)
- Sitting unassisted?
(0.254369)
- Cottage Days: Arrival
(0.254005)
- Introducing Evelyn
(0.253669)
All