March 30, 2013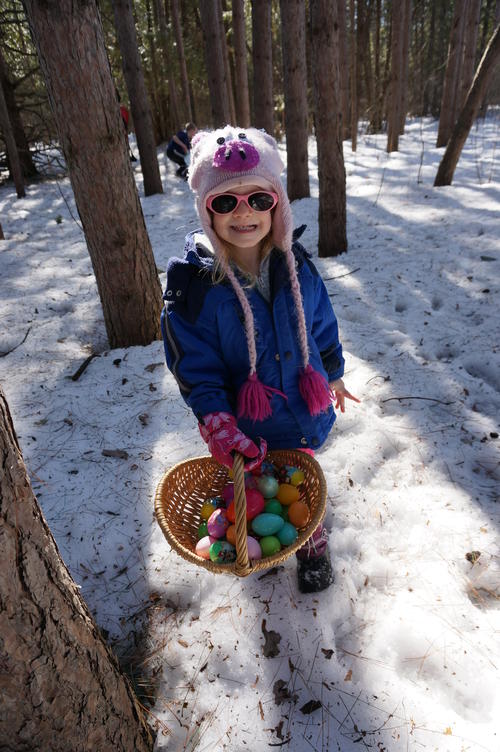 Godmother Rachel invited Elizabeth to hunt Easter eggs with her in the woods. (But first we had to hike nearly a kilometre into the woods to find them!) I've never hunted for eggs in the snow before,.
It was quite magical - the gloriously beautiful day, warm weather (+11C) and pretty deep snow littered with plastic eggs EVERYWHERE. I was quite amused by the few that Easter Bunny had managed to get into trees. The hunters worked together, standing on each other's shoulders to get one of the higher eggs. I have no idea how they managed to get the eggs up there in the first place!
I was glad Grandma H came along to carry Matthew. Elizabeth was a bit wary of Rachel's two dogs even though they were obviously only interested in those humans who were willing to play.
You might also like
- Easter egg hunt
(0.348675)
- It's for you
(0.345118)
- St Nicholas and Grandpa's birthday
(0.343936)
- Wedding prep
(0.336842)
- Another Auntie
(0.336554)
All