April 14, 2013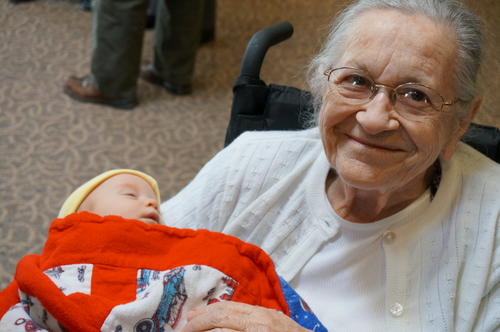 Matthew has now been introduced to many relatives and he even smiled at some of them.
Grandma H brought along an Angolan pillow. Quite a number tried it out and cousin Chris may actually have managed to fall asleep. I remain skeptical that a hunk of wood can be considered comfortable while sleeping...
1
On April 25, 2013 at 09:08 am
Grandpa H
said:
It was so good that you were able to come along -it was a fun family time!
2
On May 15, 2013 at 10:33 pm
Judy C B
said:
Nice Pictures! And yes so glad you were able to come!
You might also like
- Buddy Day
(0.271008)
- Christmas Cake 2012
(0.266385)
- Thanksgiving
(0.265625)
- Sleepover
(0.263923)
- Guy Fawkes
(0.260116)
All