May 29, 2013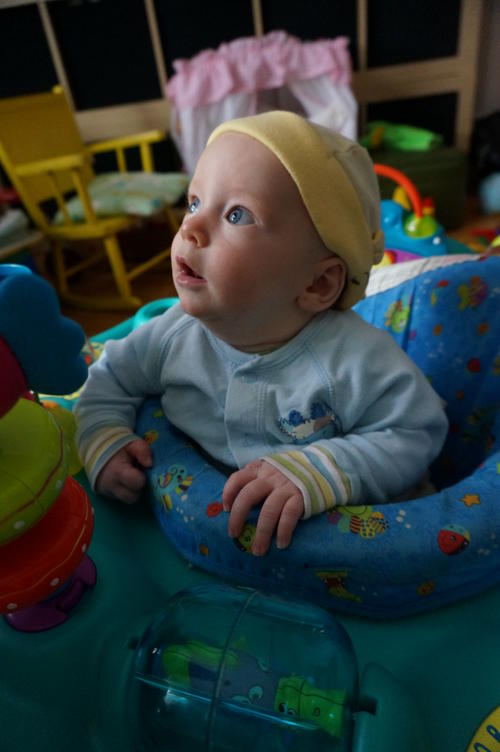 Matthew is now able to sit up in the "ring of neglect" (exersaucer) and bounce in the jolly jumper. These are good for over half an hour of play at a time. It would be even better if only someone would show him how to get the fish out of that rolling thing.
Elizabeth wants a "swing" in the house for her too, but is mollified by being able to share all the baby toys with her teddies.
1
On June 11, 2013 at 11:02 pm
Rachel @ Grasping for Objectivity
said:
He is so precious!! And I LOVE the term "Ring of Neglect". Why didn't I know it when I had them around??
You might also like
- Waterskiing, fish and clams
(0.326754)
- End of an era
(0.319415)
- 10 days
(0.318777)
- Hashi
(0.314516)
- First steps
(0.313846)
All