June 22, 2013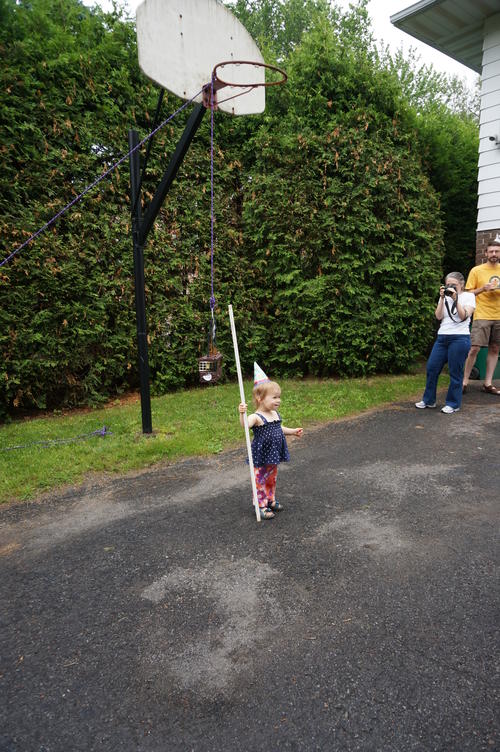 Elizabeth looks forward to Aidan and Caitlin's birthday party all year because there will be a pinata. She would dearly like to have one of her own, but as I've explained, a pinata in the dead of winter is just not the same as one in June!
This year there was a pirate theme! Aidan was very excited! It was very amusing watching the kids take their whacks at the pinata. The first year Elizabeth participated the older kids were given many extra hits in order to try and speed up the process. This year some were a little worried that it would break before everyone got a turn - the kids are so much more enthusiastic and have much better aim!

She is also completely over the broken pinata trauma - there was NO hesitation on trying to bust the pirate ship open...
You might also like
- Caitlyn's birthday
(0.379906)
- Washing the Car
(0.36725)
- Aidan is TWO
(0.359073)
- Capital of extremes
(0.349436)
- Like riding a bike
(0.349254)
All