July 1, 2013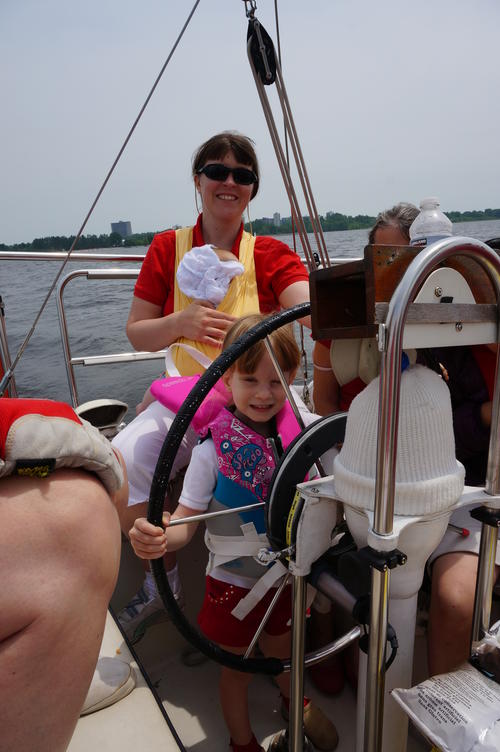 Despite a slight lack of competition for our race (hey - we came first, right?) we had a fine birthday sail.
Twelve mostly very inexperienced crew meant we sailed with the main only, dramatically reducing potential for disaster. The girls wanted to climb ALL over the boat - up to the bow then below and back around.
Three generations steered the boat, but only one of us did so while eating and holding a baby. Apparently my focus has improved slightly, since I didn't drive into anything despite a high level of distraction. And I didn't even gybe when I meant to tack today...
I had a lovely day! Thank you family and especially Mike who took us on his boat!
You might also like
- LRT Grand Opening
(0.327965)
- WKC virtual world championships
(0.327169)
- Little red wagon
(0.31891)
- Gatineau Park Ski
(0.317716)
- Maggie's birthday pinata
(0.316667)
All