July 4, 2013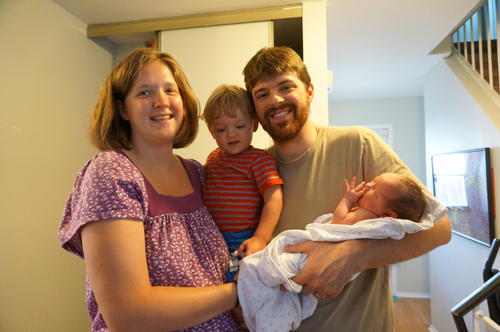 My beautiful niece Isabelle Ruth was born at home at 4 am July 4th, weighing 8 pounds 3 ounces. That evening we picked cherries from the tree in the backyard while Xander and Elizabeth played. There was a lovely rainbow in the sky - the photo doesn't do it justice!
She sounds almost exactly like Matthew when she cries (Auntie Karen and I are having trouble telling them apart by sound!)
Xander likes to give gentle kisses to baby sister. Momma Karen and Papa Dave are very proud.
You might also like
- Wedding prep
(0.299689)
- 2 weeks old
(0.298507)
- MosaiCanada
(0.296358)
- Theo: A special Father's day gift
(0.295527)
- Geoboard
(0.293015)
All